Get Ready to Experience the Latest and Greatest Performance Sedan
Kia has long been known for their ability to offer drivers a featured-filled car at a price that is incredibly affordable! Because of that reputation they have been able to give more drivers something that will love. When you want to enjoy a Kia, but you are looking for something that brings forth a whole new driving experience with top-tier luxury features inside the Kia Stinger is the model for you. At Bruce Walters Kia in Pikeville, KY we are incredibly proud to give you a chance to get a hands-on experience with this stunning sedan!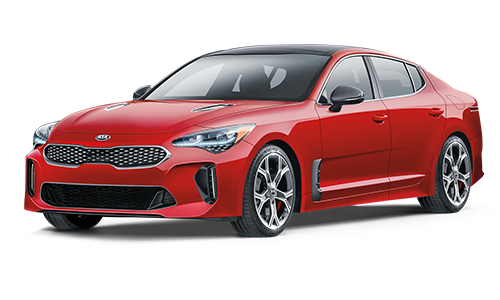 Blood-Pumping Performance and an Interior Built for Luxury
When you are looking at the Kia Stinger you are looking at a car that competes head-to-head with models from luxury stalwarts like Mercedes-Benz, BMW, and Porsche! What helps to really set this model apart from those models is, firstly the price. The Kia Stinger is an incredible fastback sedan that undercuts the price of their German competitors by thousands of dollars! When you then add in its unique design, the choice of two different turbocharged engines, a quick shifting eight-speed automatic transmission, and choice of rear-wheel driver or all-wheel drive make this model completely special.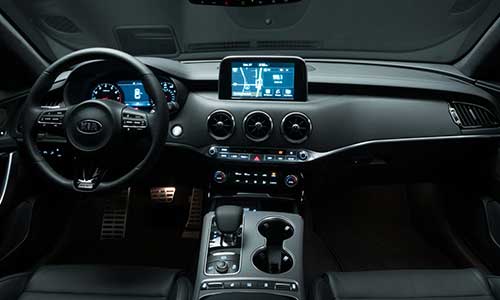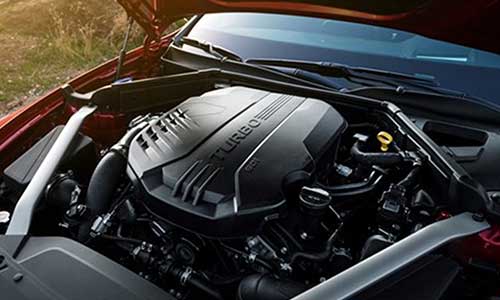 The Kia Stinger does not only excel because of it design and performance, but thanks to its interior you will have an incredible chance to have a car that is outfitted with the comfort and luxury you deserve. Even in its base form you will find leather seating, power front seats, dual-zone climate control, heated front seats, and multiple power ports make this model special. But, when you get all of the features you want you can have memory settings for the driver, ventilated front seats, a seven-inch display in the instrument cluster, a premium Harman/Kardon® audio system, Nappa leather seating, a heated steering wheel, and a bevy of driver assist features make this model stand out!
The Kia Stinger is an absolutely incredible sedan that can only be experienced at Bruce Walters Kia! Come on over today and get a hands-on experience that shows you why our dealership is the best place to shop in Pikeville, Paintsville, Wise, VA, Prestonsburg, and Williamson, WV. See you soon!